What we offer
Whether you're looking for a simple brochure design or need to print a more complex annual report, at Accurate Litho, we have the printing solutions that fit your every need. You can rest assured that we are always ready to get to work on your next project so that it is completed as efficiently as possible. 
Some of the attributes that we pride ourselves on are our attention to detail, affordability, professionalism, and unbeatable quality with every project. If you don't see specifically what you're looking for below, feel free to reach out to us and we'll do everything we can to help you!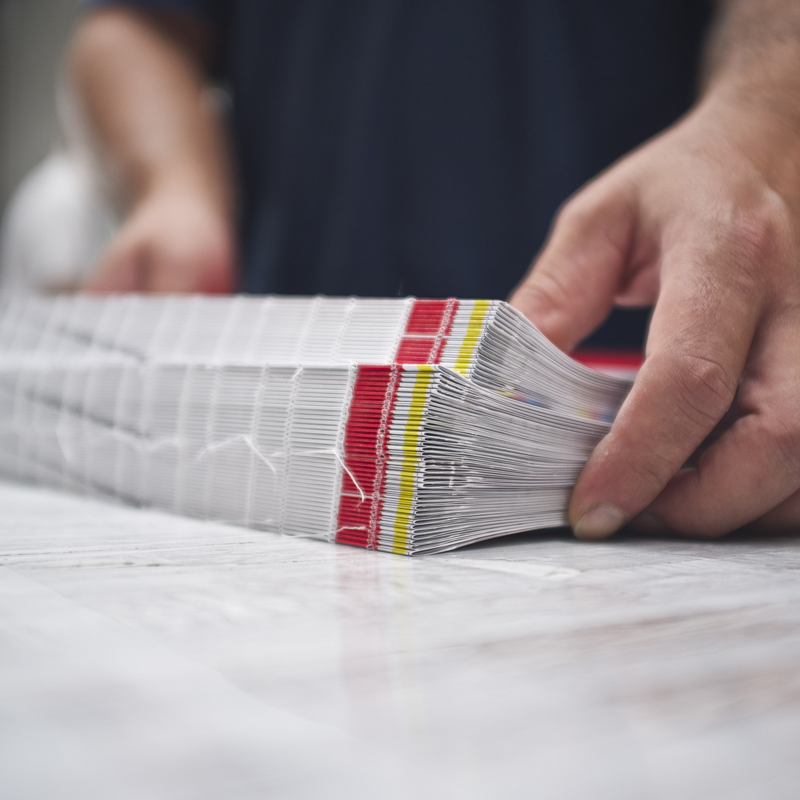 Ever started a project and after reaching the halfway point, you realize that your printer isn't equipped to handle the job? You aren't alone. We take pride in an extensive array of bindery services with every tool necessary to complete the project from start to finish. This includes collating, folding, stitching, perforating, laminating, and more. With our bindery services, we can add finishing touches to enhance your project to become the perfect piece.
We know firsthand that clean folds, accurate trims, and fine binding are just as important as the print quality achieved on the press. You can rest assured that those details are just as important to us as they are to you.  
We offer a full range of Bindery Services, some of which include:
Drilling

Round-cornering

Padding

Collating

Scoring

Folding

Stitching

Spiral Binding
Laminating
Shrink Wrapping
Envelope stuffing
Perforating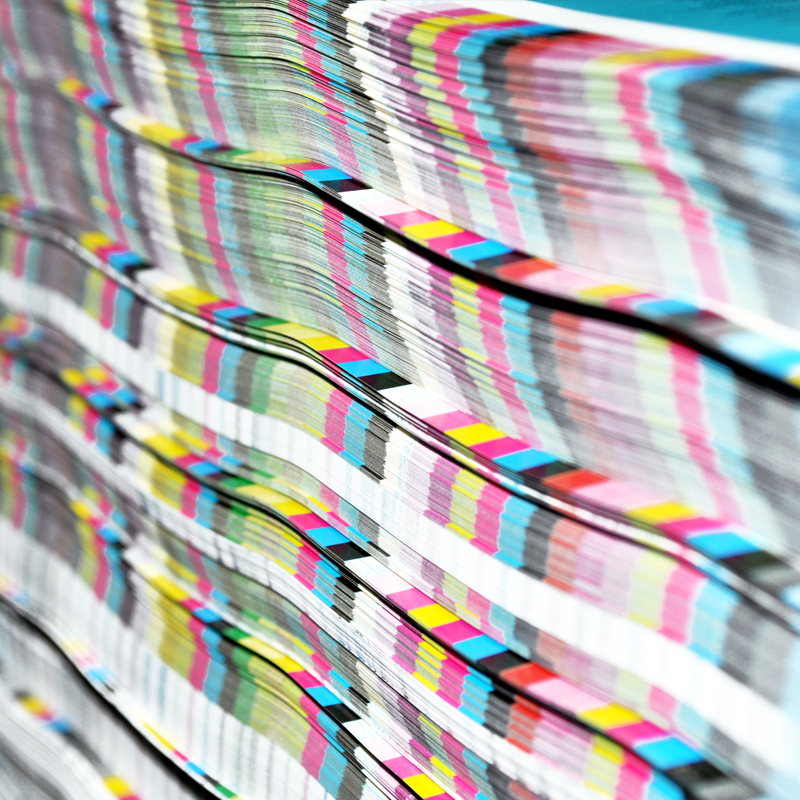 If you're tired of ordering from online printing companies that offer minimal quality with little to no customer service, we're your solution. You won't lose any time, and you'll have someone solely dedicated to your project so you know exactly what to expect. With quick turnarounds, state-of-the-art equipment, and unmatched customer service, what more could you need?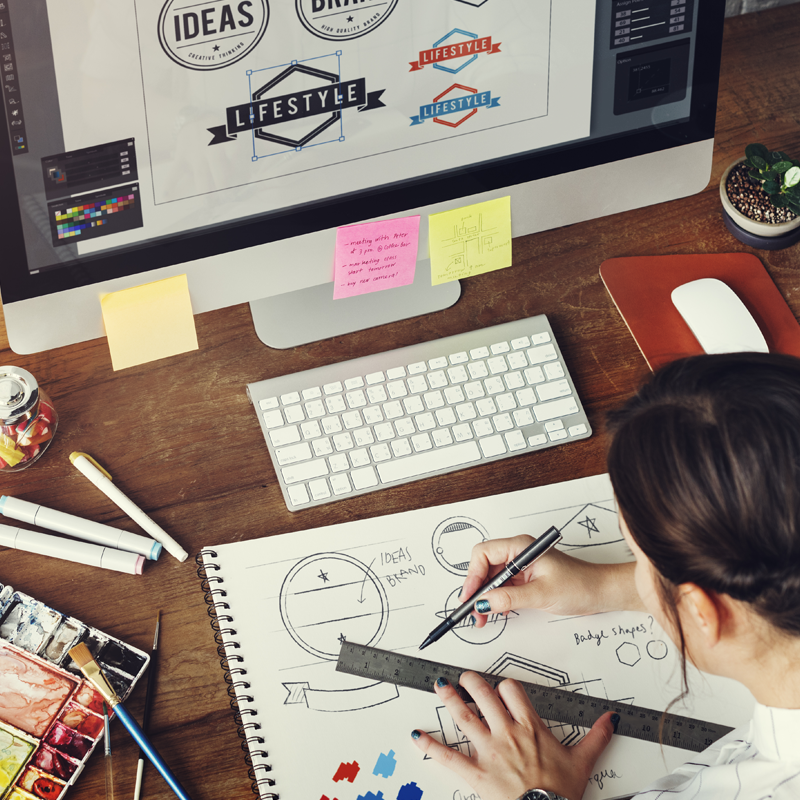 Whether you're looking for a simple business card design, a striking flyer, an information brochure, or something completely unique – our staff is here to help. We provide specialized creative design for any and all kinds of projects, whether big or small. Our staff is well-versed in the industry and has an extensive amount of experience creating unique designs that will get you and your company noticed. Stand out from the crowd with a design that fits you and your brand to a T.
So, let our experienced team create something completely custom for your next design project. We can't wait to get started!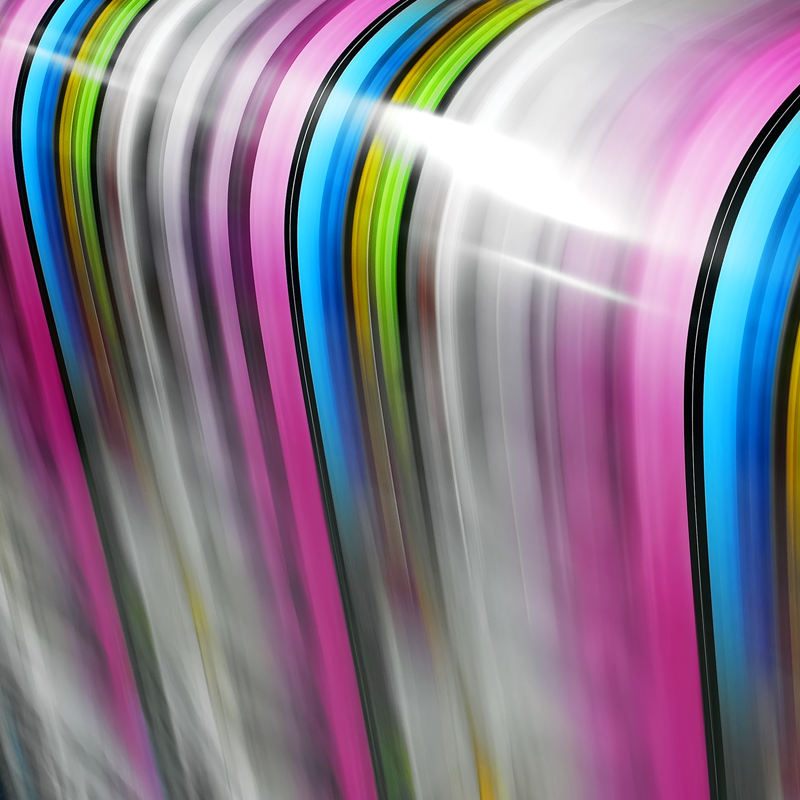 Utilizing large-format equipment, we can produce the highest quality color images up to 63 inches wide with some material being able to be 150 feet long.
Some of our Large Format Printing solutions include:
Digital print from almost any file type
Highest resolution providing brilliant color
Print image area of 63 inches wide with some material being able to be 150 feet long
A variety of media options for print and mount
Ability to print on rigid and soft substrate material
Some of our most popular large format printing jobs are event graphics, wall graphics, outdoor banners, trade show exhibits, retail signage, life-size checks, and Giclee Prints.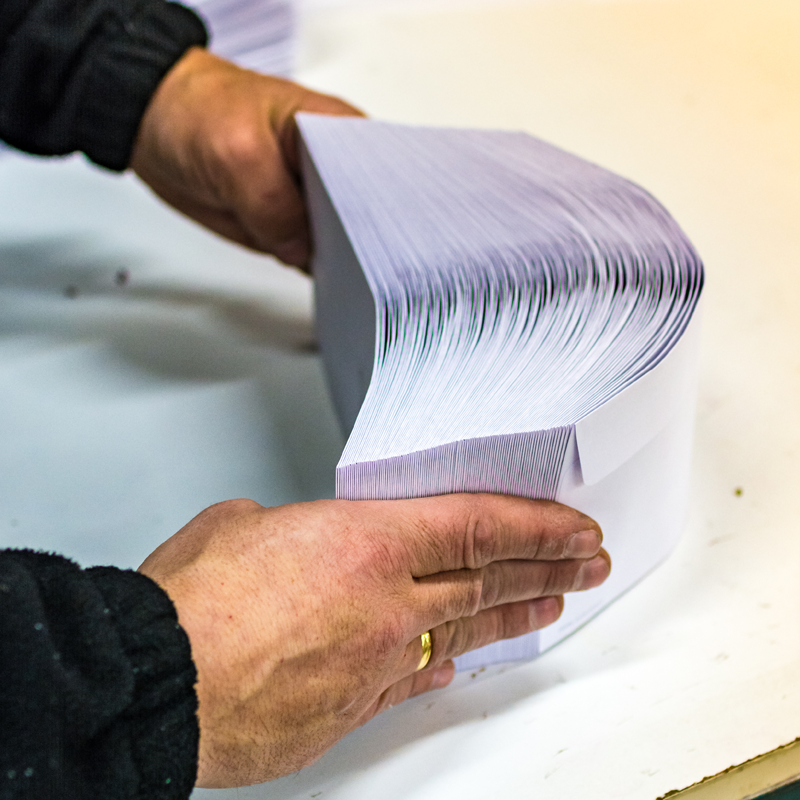 We can complete your mailing project from start to finish; from just a design concept to getting into the mailbox and, eventually, the hands of your customer. You send us your mailing list database and we mail it directly to them, with less hassle for you.
We are USPS BCG/BMU Certified Partner, meaning we can mail your print pieces at the lowest possible postage rate by barcoding and automating them for the U.S. Post Office. We ensure that your printed piece gets mailed the most effective and efficient way possible. 
Just some of our Mailing Service capabilities include:
First-class mailings

Periodical mailings

Bound, Printed Matter Mailings (BPM)

Personalized ink-jet address spraying

Barcode ink-jet spraying

UPS & Fedex shipping

Variable Data Printing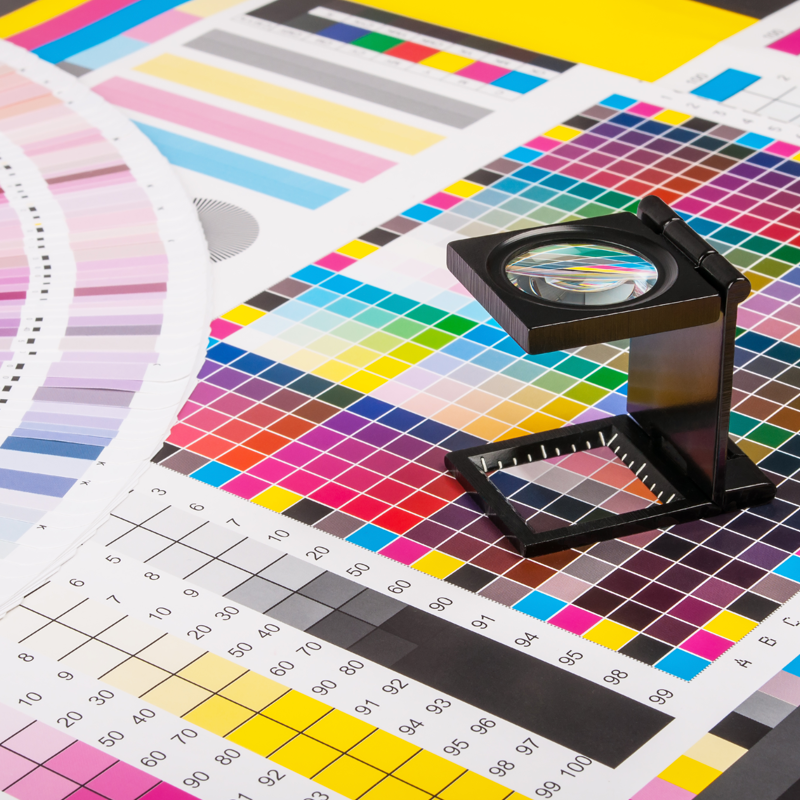 ADDITIONAL PRINTING SOLUTIONS
The services listed above just scratch the surface at what our team is able to do. We can provide virtually any print service imaginable to communicate with your clients, employees, and more. 
We look forward to hearing about how we can help you with your next project!